E-newsletter December 2011
2nd year of publication, no 2, December 2011
With a brief delay, the fourth E-newsletter is placed on the Internet.
Contents
Public Activities
Evadoc on Facebook
Exhibition IJzertorenmuseum
75 years EJV
Presentation inventory archives BEM
ODIS
Volunteers (needed)
Acquisitions
Announcement new brochure
Public Activities
Evadoc on Facebook
In addition to the website, Evadoc now has a Facebook PageOn this page   messages will appear which have to do with Evadoc or with Protestant-Evangelical inheritance. In addition to the classical mail, telephone and e-mail, this is the fourth way to get in contact with us. You can show your involvement with Evadoc by becoming a 'Fan' of us on the Facebook page.
Exhibition IJzertoren

On 30 March 2012, the IJzertoren museum in Diksmuide opens the exhibition  GOTT MIT UNS!!! In this exhibition religion is considered from two points of view. On the one hand, how men tried to prove with propaganda, that God fought on their side and on the other hand, how religion was manifested in the trenches. This exhibition will include some pieces of the BEZ archive, which is under trust with Evadoc. This organization stemmed from the personal initiative of the Americans Ralph and Edith Norton, to render the necessary assistance in the material and psychological field. In 1918, they had contact with around 15-20,000 Belgian soldiers and they employed ten secretaries to deal with the correspondence.
75 years EJV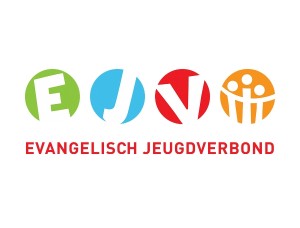 The Evangelical Youth Movement (Evangelisch Jeugdverbond, EJV) was founded in 1936 as part of the Belgian Evangelical Mission (Belgische Evangelische Zending, BEZ). Its activity has broadened and the EJV has now been the youth (advice) body of the Evangelical Alliance in Flanders (Evangelische Alliantie Vlaanderen) for several years. Together with the celebration of its 75th anniversary the EJV made an appeal to Evadoc for audio-visual material for the magazine Smaker and a videoclip.
Presentation Inventory Archives BEM
On Saturday 5 May 2012 the inventory of the archive of the Belgian Evangelical Mission will be presented at the ETF . Heverlee conference. This inventory will be available online. In the course of the coming weeks the exact programme of the conference will be made known. For this purpose, keep an eye on the website of the ETF or look at our Facebook-page regularly. Whoever wants to have a look at the documents of this archive needs to submit an application to Evadoc indicating their motivation. We will answer this within a short time.
ODIS
Did you know that Evadoc participates in the ODIS research centre and database of intermediary structures in Flanders during the 19th-20th century? Evadoc records data about Protestant-Evangelical churches and organizations, key figures from Protestant-Evangelical backgrounds, publications of and about churches, organizations and persons and archives that they left. If you have information that supplements or corrects the released file cards, you can e-mail us that information.

Volunteers
Evadoc has a new (temporary) volunteer:
I am David Bogaerds. I have studied theology at the ETF for two years now. Before that, I graduated as a business economist in Amsterdam. I got involved with Evadoc through the ETF. Since October, I've been occupied with digging into old volumes of the Kruisbanier for three hours a week. In the Kruisbanier I am looking for relevant information for the ODIS database. Currently these  volumes contain information from just after the Second World War. It is very interesting to read what happened and with what Christians were concerned in those days!
Evadoc can still use more volunteers.
Currently, we are urgently looking for someone who can, from time to time, translate things for us from Dutch into French. Besides that, people who like to surf the Internet can help us, even from home. If you want to have more information or if you consider volunteering, send us an e-mailt. Of course, you can also call us..
Acquisitions
The library of Evadoc has  some new publications. Among others we have Het opvoedingstraject van God naar een volwassen christendom by Louis Sanders, Lutheranen in de Lage Landen edited by K.G. van Manen; two English books about the history of Operation Mobilisation and the founder George Verwer; the brochure De schaduw van Matonge, which gives attention to some migrant churches in this colourful Brussels district and an issue of Voyageur, Northeast Wisconsin's Historical Review, in which an article appeared written by Judy Carlsen about a Protestant community near Waver, who emigrated to Wisconsin at the end of the 19th century. For this article, she made an appeal to Evadoc.
Finally, there is a supplement to the archive of the Evangelical Centre Haacht and the surrounding area.
Announcement new brochure
In the course of 2012, we intend to come onto the market with a handy brochure for Protestant-Evangelical churches and organizations, in which the basic principles of conservation and management of archives are explained clearly. You will find more information in the next e-newsletter and trough our Facebook-page
These matters were dealt with at the regional study evenings last autumn. Unfortunately, there was only a limited interest. The participants present, however, were enthusiastic and went home with many practical and usable hints with reference to the conservation of regional church archives.
The next e-newsletter will appear in June.

Evadoc vzw
p.a. KADOC, Vlamingenstraat 39, 3000 LEUVEN
T +32 (0)16 32 35 00
@ info@evadoc.be
www.evadoc.be
Facebook :
Copyright © Evadoc
This page of the Evadoc e-newsletter was last modified on 21 March 2012